Plastic Bumper Repair
Car Bumper Repair In Fort Collins
At Fort Collins Hail & Dent Repair, we're your local dent repair experts — we can have your bumper looking like new in no time!
Plastic bumpers are a common feature in modern cars because they are lightweight, durable, and less expensive than metal bumpers. However, they are also prone to scratches, dents, and cracks, compromising their appearance and functionality. That's where we come in! Our experienced technicians have the skills and equipment to repair your plastic bumper quickly and effectively.
Why Repair Your Plastic Bumper?
Your plastic bumper is essential to your car's safety and appearance. It protects you and your car in case of a collision and adds to your vehicle's aesthetic appeal. When your bumper is damaged, it can compromise safety and appearance, so it needs repair as soon as possible.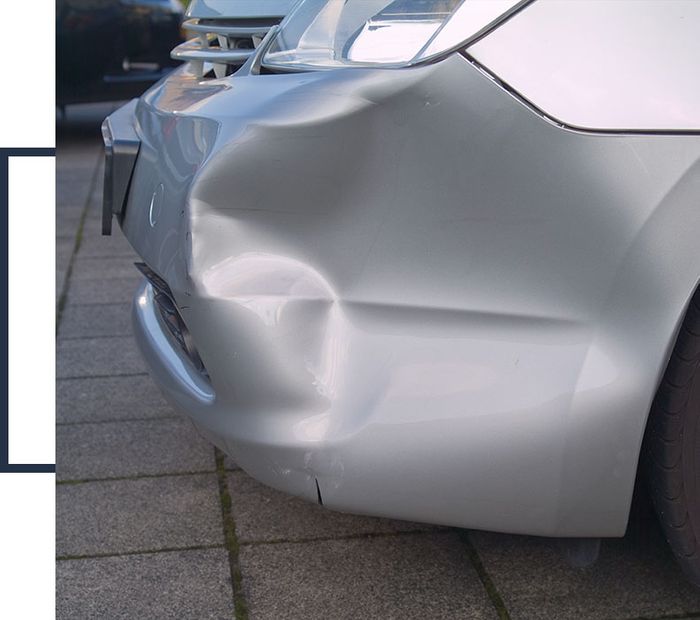 Signs You Need Bumper Repair
If you're not sure if you need your bumper repaired or not, look for these signs:
Scratches and scuffs — Even minor scratches and scuffs can compromise the appearance of your plastic bumper. not only do they look unsightly, but they can also lead to rust and corrosion if left untreated.

Dents and cracks — Dents and cracks are more severe types of damage that can affect the functionality of your bumper. they can compromise the ability to protect you and your car in a collision.

Paint peeling — If the paint on your plastic bumper is peeling, it can indicate underlying damage or wear and tear.

Misaligned bumper — If your bumper looks crooked or misaligned, it can affect your car's overall look and safety.
For a comprehensive assessment of your vehicle and your bumper, contact the experts at Fort Collins Hail & Dent Repair, and we can advise you on the best next steps.
Our Comprehensive Bumper Services
When you bring your car to Fort Collins Hail & Dent Repair, we will assess the damage to your plastic bumper and determine the best course of action. Sometimes, we can fix a minor scratch or scuff with a simple buffing or sanding process. For more significant damage, we may need to do more extensive repairs, or we can completely replace your bumper.
Our plastic bumper repair services also include repainting and color matching, ensuring your car looks as good as new. We use only high-quality paint and materials to ensure a long-lasting and seamless repair that matches your car's original color.
No matter the extent of the damage, our team will work diligently to restore your plastic bumper.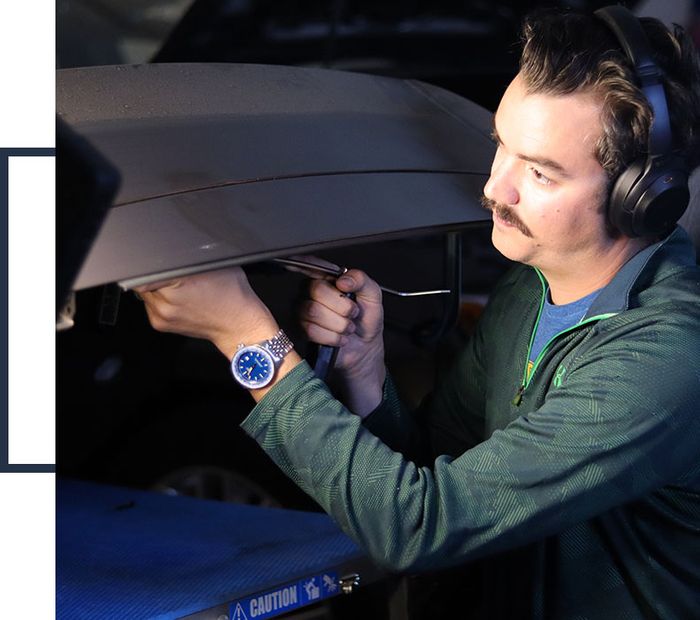 Why Choose Fort Collins Hail & Dent Repair?
At Fort Collins Hail & Dent Repair, we understand the importance of having a car that looks and functions great. That's why we offer comprehensive plastic bumper repair services and a wide range of other car repair services.
Here are a few reasons why you should choose us for your plastic bumper repair needs:
Experienced technicians: Our technicians have years of experience and are highly skilled in plastic bumper repair techniques.

Quality materials: We use only high-quality materials, including paint and parts, to ensure a long-lasting repair that matches the original look of your car.

Competitive pricing: We offer competitive pricing for all our services, including plastic bumper repair.
Exceptional customer service: Having your car in the shop can be stressful, so we strive to make the process as easy and stress-free as possible.
Take Advantage of Our Hail Repair Services Today!
At Fort Collins Hail & Dent Repair, our goal is to get you back on the road as quickly as possible with a car that looks and functions great. Contact us today to schedule the best plastic bumper repair services in Fort Collins.