Detail Services
Fort Collins Car Detailing
DETAIL SERVICE SPECIALISTS YOU CAN TRUST
Give your car the spa day it deserves! Fort Collins Hail & Dent Repair offers add-on car detailing services that are the perfect way to get your car shining again after you visit us for dent and scratch repair services. With years of experience, we're dedicated to delivering a superior level of detail and care to each vehicle that comes to our shop.
When you're looking for dent and detail services, Fort Collins Hail & Dent Repair is the place to go. We specialize in hail and dent repair, offering a variety of services including paintless dent repair, scratch repair, plastic bumper repair, and more, to ensure your car looks good as new again. Contact us today for more information on our auto detailing services, and schedule your appointment today!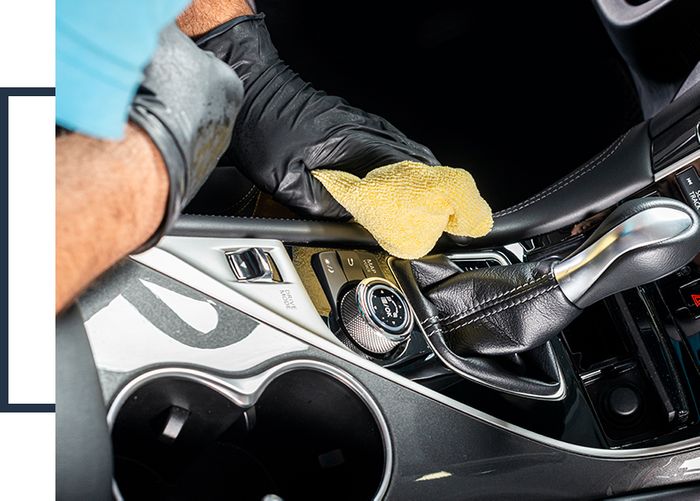 Local Dent Repair and Auto Detailing Services
Fort Collins Hail & Dent Repair is the leading local dent repair shop in Fort Collins, CO. We go the extra mile to ensure your car looks fresh off the lot after you visit us for car dent removal services, which is why we offer our auto detailing as an add on service. Next time you visit us for dent and scratch repair, ask one of our auto technicians about adding on an auto detailing service!
Our Auto Detailing Process
We offer a comprehensive range of services to keep your car looking its best. Our services include exterior and interior detailing, polishing, waxing, and more!
EXTERIOR DETAILING
Our exterior car detailing services includes cleaning and shining the car body, wheels, and windows. Our team of detailers will use high-pressure water sprayers, degreases, and wax to remove built-up dirt and grime from the body and protect the paint. We also use polishes to restore the shine of the paint and protect it from UV damage. When you combine our auto detailing services with hail repair, you'll drive away with a car that looks as good as new.
INTERIOR DETAILING
Our interior car detailing service includes cleaning upholstery, window dressing, and vacuuming. We will also clean and condition the leather and vinyl surfaces, as well as clean and protect the dashboard, door panels, and other interior surfaces.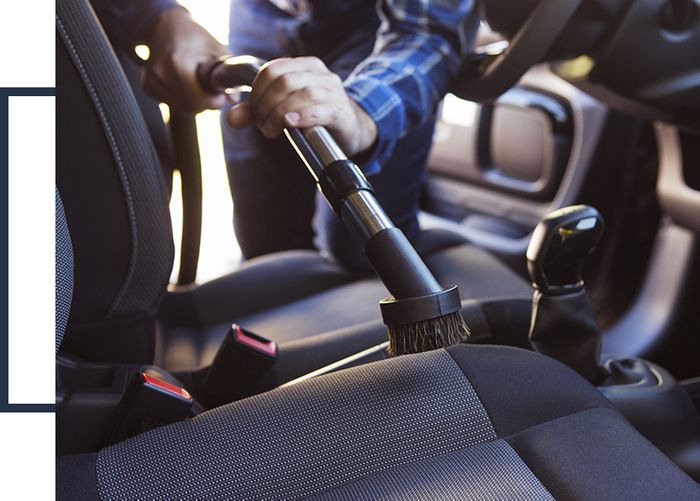 Customizable Packages
When you choose Fort Collins Hail & Dent Repair for your dent and scratch repair services, you'll find that we offer a wide range of auto detailing packages for you to choose from. We offer a comprehensive suite of services to restore your car's interior and exterior and will work with you to create a custom plan for your vehicle. Whether you'd only like exterior detailing or interior detail, or if you want the whole works, our experienced auto detailing specialists will work hard to make your vehicle look perfect when you arrive to pick it up!
Reach out to us to learn more about our customizable packages and price points for our auto detailing services in Fort Collins.
Why Choose Fort Collins Hail & Dent Repair As Your Auto Detailer
We're committed to getting your car back to top condition after hail and dent damages! Our team always strives to ensure a quality auto detailing job and excellent customer service when you visit us. We specialize in details and dent repair alike, so you can rest assured that your vehicle is in good hands with us.
At Fort Collins Hail & Dent Repair, we take pride in providing our customers with the highest quality car detailing and dent removal services. If you're looking to keep your car in top shape, we've got you covered! Contact our team today to learn more about our services and to book an appointment.